Mold, Lead & Asbestos Inspection Is Our Business
Hidatsa Testing is an expert at determining the type of mold in your property and can also quantify the airborne mold spore concentrations that you are breathing.
Los Angeles Area
​Mold - Lead - Asbestos Testing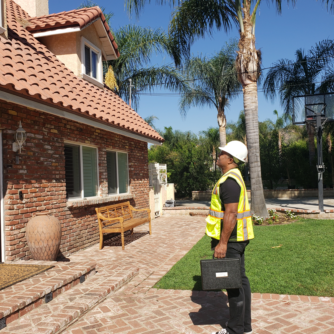 For over 17 years, Hidatsa Testing has been Serving the needs of Southern California for home and workplace inspections. Hidatsa Testing specializes in testing for Mold, Lead and Asbestos. Since we do not perform mold abatement and removal, lead abatement and removal or asbestos abatement and removal there is no conflict of interest for our valued clients.

Inspection Is Our Business, So Leave It To Us!
Our Inspection Services
Complete Residential & Commercial Inspection Solution
Trustworthy and Respected Professional Inspection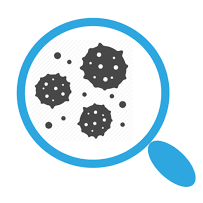 Mold
There are many types of mold. However, there is mainly one type of mold you should be extremely concerned about and that is Stachybotrys.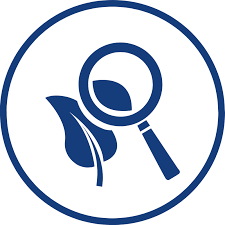 Lead
According to Webmd.com, there is no safe age to be exposed to lead, but it is most harmful to children under the age of 6, and they recommend blood tests for lead for affected persons.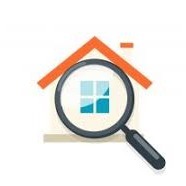 Asbestos
Hidatsa Testing is an expert at determining the type of mold in your property and can also quantify the airborne mold spore concentrations that you are breathing.
Listen To What Our Customers Say...
Because It's Our Customers That Matter Most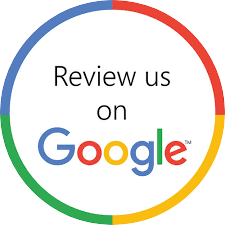 Sunny L.
Frank is a knowledgeable professional. He showed up not only on-time but 10 mins earlier than our appointment. He provided professional recommendation and inspection. He did not try to sell me any unnecessary service. He listened patiently to our concerns and responded professionally. His service cost is very affordable. I would highly recommend his service to my friends.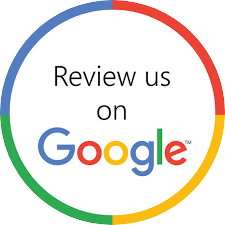 Kathleen C.
Frank is awesome! He showed up on time, did a great job and was very knowledgeable. I was having some construction done on my house and there was a concern of asbestos under my floor tiles. He tested the floors and suggested that we test the walls as well since my house is so old. The reports came back very quickly and I now have peace of mind that my home is free of asbestos. I highly recommend Hidatsa Testing.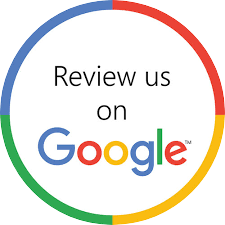 J.B.
Frank was so helpful and knowledgeable. I was concerned that I had mold in a bathroom vanity cabinet. He was able to assess it quickly and to my relief, we're mold free. If I needed a test done I would definitely use their service and will recommend them!!!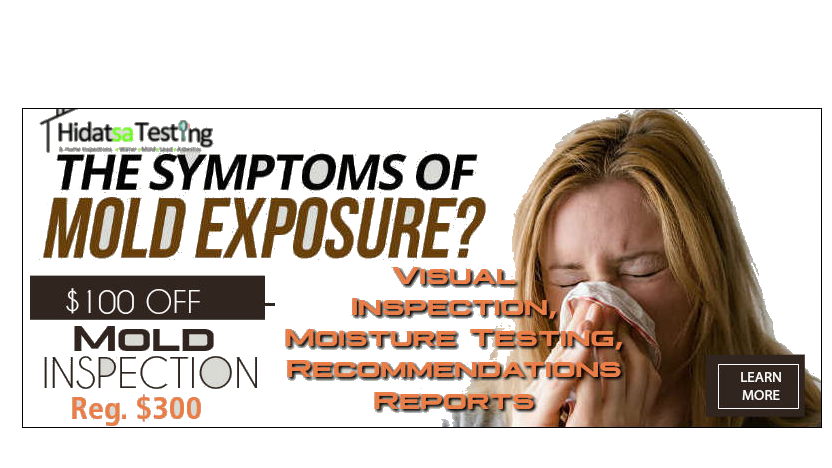 Call For Lead & Asbestos Pricing
1) Over 30 Years of Experience & Certified by:
Indoor Air Quality Specialist

CDPH

Member Of The AIHA

​CAC
2) Local References
3) We only do Home Inspections and Testing. There is no conflict of interest like those companies who also do clean, disposal and remediation.
4) Easy to Reference - Reports can be viewed on mobile devices and can easily be forwarded to your realtor, contractor, or insurance company.
5) Peace of Mind - Have the peace of mind in knowing we will ensure your home is safe from Mold, Asbestos and Lead contaminants.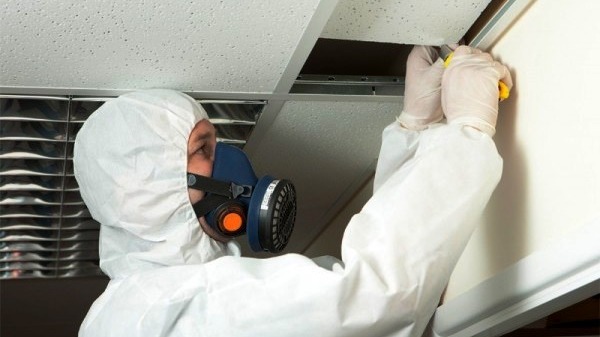 Just how Does Asbestos Testing Work in
Los Angeles County?
Sad to say, we found out the real, damaging results of asbestos a long time after they actually happened. Lengthy periods of inhalation of this awful element can cause severe illness, such as malignant lung cancer and mesothelioma. If you pay attention to your Los Angeles County cable station frequently, you've most likely noticed Los Angeles County lawyers constantly advertising remarkable ability to successfully represent victims of asbestos inhalation.
If you think maybe some of the construction materials in your home could have asbestos, the ideal option is to talk with asbestos testing Los Angeles County service or lab.
.

Call For Pricing:
747-253-7332
What Reason Was Asbestos Used In Homes & Business In
Los Angeles County?
It appears to be odd a material that causes a large number of deaths annually could become so widely used - yet that's exactly what happened. However, well before people and local Los Angeles County companies recognized about the health risks, businesses knew about the insulating and soundproofing qualities of this substance.
SAVE $50! ON YOUR FIRST 5 HOURS OF INSPECTION SERVICE
Find The Right Inspection Service For Your Home & Business
Some Common

Myths

About Asbestos:
"Asbestos is safe in small doses."
While it's true that undisturbed ("contained") asbestos is usually harmless, you need to be wary of disturbed asbestos-based materials. Whatever the variety of asbestos, when it's disturbed into small pieces, the mineral can be breathed into lungs and cause irreparable damage. It's of paramount importance to be wary of disturbed asbestos-based materials, whatever the size.


"Asbestos only affects those in construction industries"
While it's true that the highest rate of asbestos-related diseases is linked to former construction workers, there are a wide variety of careers that exposed workers to the material. Shipbuilders, carpenters, plumbers, and electricians make up a substantial portion of those that suffered from these fatal illnesses.


"If you're wearing a dust mask, asbestos is safe to remove"
A basic paper dust mask purchased at a hardware store is not sufficient for protection against asbestos fibres. What's more, getting asbestos fibres in your hair or on your clothing can expose family and colleagues to it as well.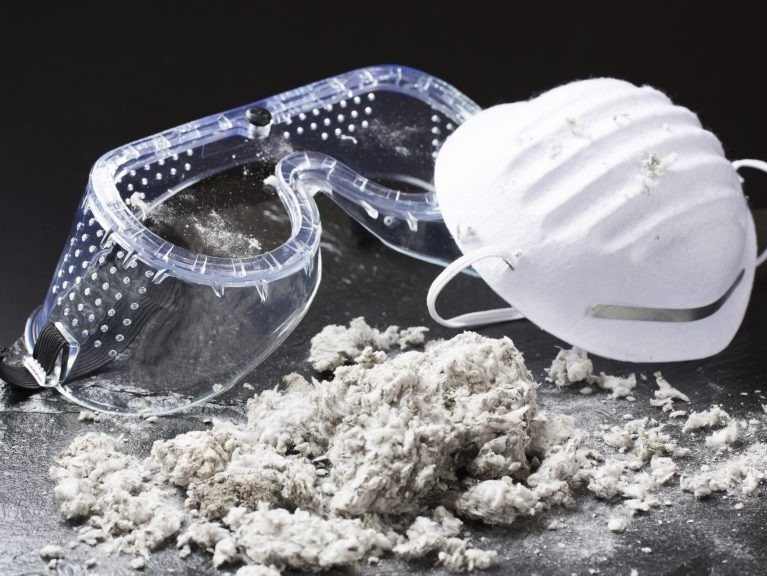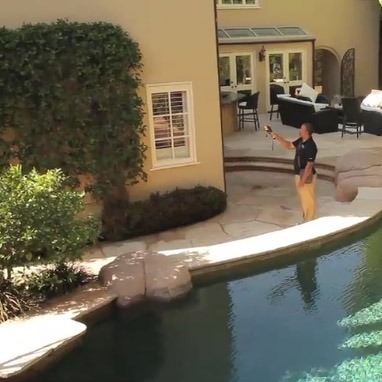 Who We Are
Reputable Home & Business Inspections
in Southern California
Hidatsa Testing Serves Los Angeles, Ventura and Santa Barbara Counties for Mold Inspection and Mold Testing.

So whether you have a one bedroom studio in Santa Monica, an entire office building downtown Los Angeles, or a home in Santa Barbara, we will be there to help you.

Our Licensed California Mold Inspectors will determine the air quality of your home by using the most advanced air quality technology available to check for mold particulates and also employ visual, surface and infrared & electronic testing to find the source of any problem – if one exists.
Hear What Clients Like You Are Saying About Us:
Brian R.
Frank was able to fit us in for an asbestos test quickly on some house renovations. He was extremely thorough, looked all through the home for other possible concerns and answered all my questions on his process and next steps. I would recommend Hidatsa to anyone who wants a safe home that meets standards.

Frequently Asked Questions
What Types Of Mold Can Grow In My Home?
There are many types of mold. However, there is mainly one type of mold you should be extremely concerned about and that is stachybotrys. According to the Center for Disease Control (CDC) Stachbotrys, can be especially harmful to children and the elderly and has been attributed to ailments from allergies to asthma, severe asthma along with ailments "such as pulmonary hemorrhage or memory loss."
Is a 100% mold free space possible?
No, mold is ubiquitous, expect to have invisible air-borne mold present anywhere you go, both inside and out.
I see Mold but I don't smell a musty odor, why?
Mold can hide behind walls where moisture is present. Molds grow best in warm, damp (wet), and humid conditions. When Mold grows it can off-gas and produce the smell of musty odor that is so commonly associated with Mold. When conditions are right (humidity below 55 and temperature below 70 degrees), Molds will go dormant, like a lawn in winter. When temperatures rise and moisture levels increase Molds will grow again, which is when you are more likely to smell the musty odor.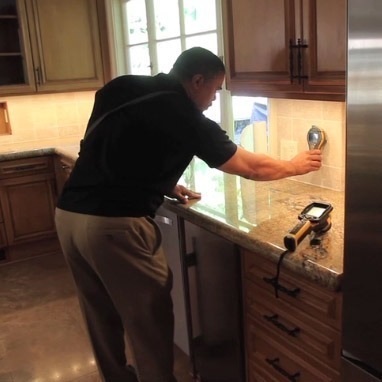 Easy To Find & Convenient Hours
Office Hours
Monday 7:30AM-4PM
Tuesday 7:30AM-4PM
Wednesday 7:30AM-4PM
Thursday 7:30AM-4PM
Friday 7:30AM-4PM
Saturday Closed
Sunday Closed